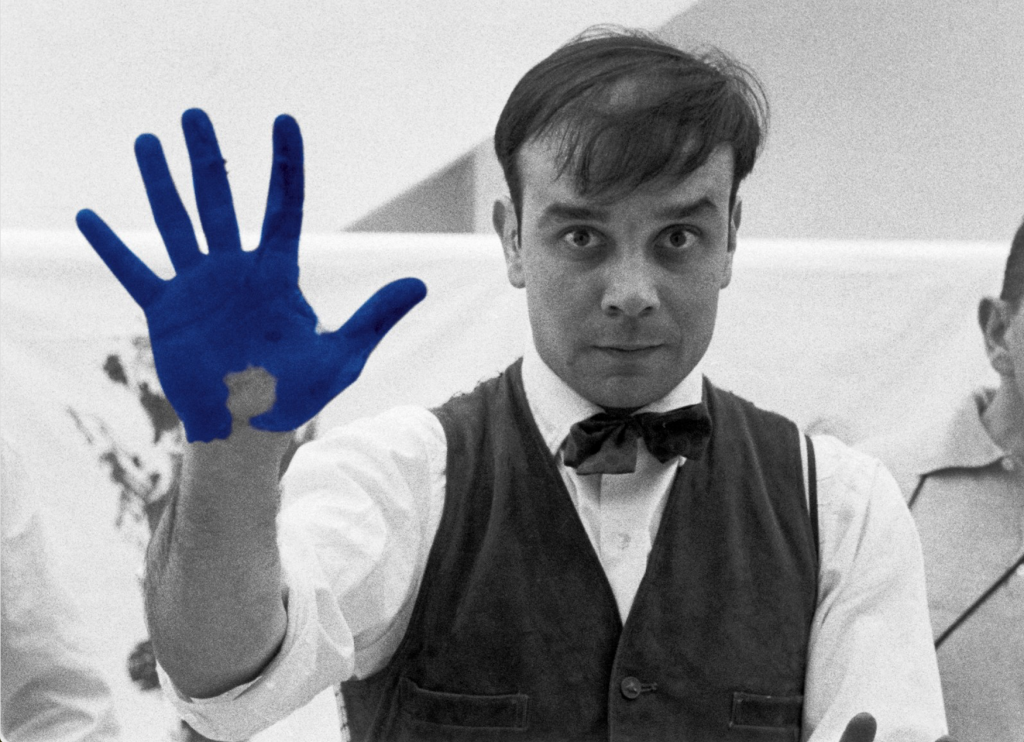 OPENING SOON: Yves Klein at Blenheim Palace
18 July 2018 - 7 October 2018
OPENING SOON
Blenheim Art Foundation is delighted to present Yves Klein at Blenheim Palace, a solo exhibition by the visionary French artist, running 18 July – 7 October 2018.
The exhibition, which is presented in collaboration with the Yves Klein Estate, coincides with what would have been the artist's ninetieth birthday year. It will explore concepts of beauty, sensibility and the sublime, offering visitors a unique opportunity to view the artist's seminal artworks in the landmark setting of the World Heritage eighteenth-century Palace.
Featuring over 50 artworks, this will be the most comprehensive exhibition of Yves Klein in the UK to date. Visitors will be able to explore Klein's wide-ranging practice, including painting, sculpture and large-scale installation. One of the most influential artists of his generation, his pioneering artistic experiments anticipated and inspired movements in conceptual art, minimalism and performance art. Klein is best known for the development of his own vivid ultramarine pigment, International Klein Blue (IKB), which became a symbolic part of his practice, a key to reaching the 'infinite' and 'sublime' through pure colour.
Yves Klein at Blenheim Palace will feature a large-scale blue pigment installation and a number of Klein's Monochrome Paintings, the dazzling uninterrupted colour punctuating and transforming the visitor's aesthetic experience of the opulent baroque surroundings of The Great Hall and principal rooms. Paintings from his groundbreaking Anthropometry series will also be on display, for which Klein employed models as 'living brushes' to create marks on the canvas in front of an audience, as well as Fire Paintings and Klein's later works in gold. Klein blended traditional artistic mediums and imagery with dynamic techniques and performance, erasing the boundaries between process and artwork. Sponge Sculptures, made from the sponges Klein painted with, saturated with pigment will be on show alongside other free-standing works inspired by Classical Greek sculptures such as a Venus de Milo, coated in IKB.
With its fifth art exhibition, Blenheim Art Foundation continues to produce bold encounters between the world's most influential artists, the Palace, and new and recurring visitors.